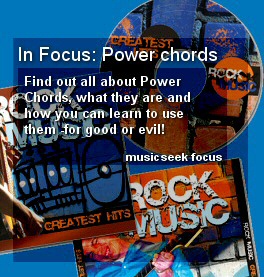 Royalty Free Music


Though the term "royalty free music" is confusing to some, it is actually a relatively simple concept. To many, this term implies that the music can be downloaded and used free of charge. However, what it actually means is that it can be purchased a single time, then used again and again without further cost. Despite this, when purchasing royalty free music online, it is important to note that the use of each track may come with some conditions. For instance, you may be able to utilize the track for personal use, such as a background track for a home movie, but may have to pay an extra fee if you want to display your home movie for a profit.

Although many people shy away from royalty free music in the belief that most of it has a synthetic, unrealistic sound, there is actually a rather large selection of available music that can be found in libraries all over the internet. The extensive selection, ease of use and wide availability make this type of music a great option for those producing film, television and radio programs, as well as for those who simply want to add an extra creative touch to their personal media files. Additionally, these tracks are already mastered and complete, making it simple for the user to place the track directly into their media without the hassle of having to alter it in any significant way.

When downloading free music online it is important to read and accept any licensing information prior to purchasing and using the track. There are many different types of licenses available, and you will likely be able to find one that suits your personal needs without much trouble. Some types of royalty free licenses allow you to use the track repeatedly, in any way you see fit, without any further fees, while others may only allow you limited rights. For instance, you may be given the right to publicly broadcast the track, but you may be restricted to the number of times you can use the track as a whole. To avoid any complications, it is important to be mindful of any restrictions placed on the music. Remember, although a specific track may seem perfect for your project, it is better to forgo that piece of music for a more flexible license than to get caught up with any legal issues in the future.

Downloading royalty free music online couldn't be easier. A quick search will reveal more than enough websites to get you started. However, as with any internet download, it is important to be careful where you make your purchase and what type of files you download. Most reputable websites, such as AudioJungle, have transparent license requirements and offer simple purchasing options. Many royalty free websites also offer other advantages. For instance, SmartSound offers a tool that allows you trim your track to fit into a specific timeline, while Shockwave-Sound provides a variety of different versions of the same track.