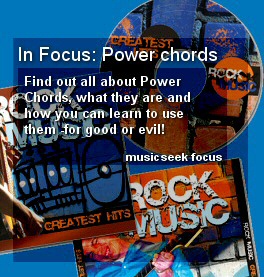 Download Music for Free


Whether you are trying to find an old favorite from a big-name artist or attempting to discover something new, free downloads can help you fill in your music library without breaking the bank. Though it may seem daunting at first, discovering how to download free music safely and legally is very simple. Many new artists offer free MP3s as a way to bring in new fans, while already popular musicians frequently give away at least one free music download as a sort of thank you to their loyal fan base. Visiting the musician's official website is the best place to start when looking for a specific musician; however, there are a number of other ways to download music free.

When giving away a free download for music, most artists will feature their giveaway songs directly on their official website. You may also be able to find their free songs on their official social networking pages, such as Facebook or Myspace. In many cases, however, it is better to scour big-name music websites, such as Metacritic and Last.fm, as these places often feature weekly or even daily free downloads from popular artists. Additionally, music-related magazines will occasionally offer download codes. In this case, it will sometimes be necessary to go to the magazine's official website, set up a free account and type in the code.

Music blogs are another great way to download music for free. Unlike larger websites and magazines, blogs typically offer downloads from up-and-coming artists. Blogs like Stereogum, The Hype Machine and etree.org tend to give away both studio and live recordings from independent and new musicians seeking to extend their fan base, while Spin Magazine and NME Daily Download blogs usually offer bigger-name artists.

Retail music stores and websites also frequently offer free downloads. Starbucks, for instance, gives away one free music download a week, while Amazon.com has a large selection of downloads that include both big-name and independent artists. Well-known MP3 websites such as eMusic, Rhapsody and iTunes often receive free full downloads and sample clips from record companies as a way to bring interest to their artists.