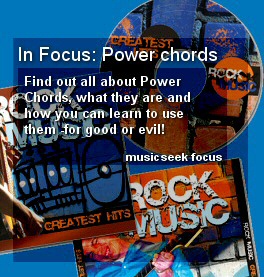 Breakthrough Band: Jynxt
Our friends over at the Music Critic site have arranged an exclusive interview with Talitha Spencer, lead singer of new British band called Jynxt, to mark the release of their new single The Name.

A possible break-through for this rock quintet, the single is their first commercial release.




Get the full story on Music Critic.

Lauren Daigle's 'You Say' is a Record-breaking Crossover Hit
Popular singer Lauren Daigle landed her first Number One on Billboard's Adult Contemporary radio airplay chart, as her hit song "You Say" reach the top of the chart on August 10th 2019. The ballad is the first to ever top both the Adult Contemporary and Christian Music charts, and dethrones the longest-leading hit in the chart's history: Maroon 5's "Girls Like You," after 33 weeks on top.
MTV cancels the Latin Awards Show
There is more bad news for lovers of Latin American music, as the postponed MTV Latin American music video awards has been cancelled.

The music awards show was postponed in October just hours before its planned start at a beach theme park due to the arrival of Hurricane Wilma. High speed winds and torrential rains hit the coast and disrupted the original show plans, but until this point the organisers had hoped that this would be a postponement rather than cancellation.

The MTV statement said: "A show of this magnitude and complexity requires a great deal of planning and many months to organise, making it impossible for us to accomplish in only six weeks."

Colombia's top pop star Shakira, nominated for six awards

The Latin American music winners will instead be announced on a TV program. The broadcaster said it would still like to attempt to hold next year's event on Mexico's Caribbean coast if possible.


MusicSeek Album Reviews
The Vines: Winning Days
Label: Capitol
Our score: 4.0 out of 5.0
Not the Second Coming, But A Good Second Album
Read the review


Yoshimi Battles the Pink Robots
The Flaming Lips
Our score: 5.0 out of 5.0
They're Gonna Save the World Someday
Read the review


Depeche Mode: Exciter
Label: wea / warner bros.
Our score: 3.5 out of 5.0
New Wave Perseveres
Read the review


The Motorcycle Diaries
Our score: 4.5 out of 5.0
Latin Music's Genius Nails it Cold
Read the review


Outcast : The Love Below / Speakerboxxx
Label: Arista
Our score: 4.0 out of 5.0
Poet and Player Make Big Fat Glorious Messes
Read the review


Muse : Absolution
Our score: 2.0 out of 5.0
An Album lost in the static
Read the review



Articles
In focus: Power Chords
British Rock History
Pop Music
In partnership with Driving Schools UK learning to drive made easy.